Create opportunities in the economy & optimize the value for our employees, suppliers and stake holders.
/
Shahkam Industries has been in business for more than two decades. It has established a reputation as a leading garment factory in the region. We are proud to work with the premiere brands of the fashion world. The satisfaction of our customers is based on our highly talented professionals, skilled workers, state of the art equipment, compliance of international laws & standards, and dedication of our employees towards quality products.
We consider employees as a valuable asset of the company and provide them an equal opportunity environment and share our success with them in the form of promotions, incentives and bonuses.
Our aim is to remain leaders in our field and contribute to the development and progress of Pakistan's image as a garment manufacturing country.
CEO | Shahkam Industries
/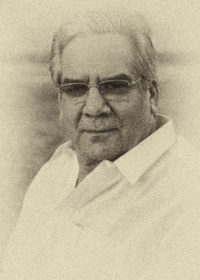 Founded by our Chairman Mr. Muhammed Kamil Butt in 1992, Shahkam Industries has successfully evolved into one of Pakistan's most prestigious and technologically advanced garment manufacturing facilities. Since its inception, Shahkam has always focused on refining it's processes and products to remain at the vanguard of industry parameters. These 25 years of excellence, inspire us to continue to carry on our legacy of partnership, service, and craftsmanship in the decades ahead.